Muniya Khanna, Ph.D.
email:
muniya@muniyakhannaphd.com
website: www.ocdandanxietyinstitute.com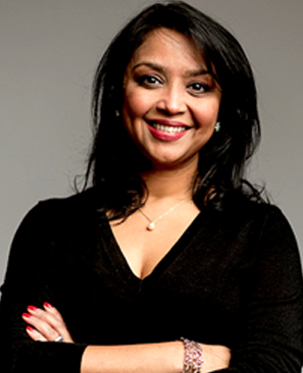 Dr. Khanna is a licensed clinical psychologist specializing in the cognitive-behavioral treatment of childhood anxiety disorders and obsessive-compulsive disorder, as well as OC-spectrum disorders including Tic Disorders and Trichotillomania. She provides weekly and more intensive (2 days per week) therapy, depending on the needs of the child, and works very closely with parents and other caregivers in the child's life (including school staff, psychiatrists and other providers) whenever warranted to ensure the best outcomes.

Dr. Khanna has expertise in the evaluation and cognitive-behavioral treatment of:
Obsessive Compulsive Disorder
Generalized Anxiety and Stress
Separation Anxiety
Social Anxiety
Panic
Specific Phobias
Sleep problems
Tic Disorders
Trichotillomania
Dr. Khanna is also currently a Research Consultant to the Children's Hospital of Philadelphia where she is conducting trials dedicated to disseminating evidence-based treatments to youth in urban public schools. Prior to her coming to the Children and Adult's Center, she was Faculty at the University of Pennsylvania Department of Psychiatry and served as Clinical Director of the Child and Adolescent OCD, Tic, Trich, and Anxiety Group (the "COTTAGe"). She continues to provide training and supervision for interns, residents, and fellows at the University Of Pennsylvania School Of Medicine and the Children's Hospital of Philadelphia (CHOP).
Dr. Khanna has been involved in some of the most important research in the field of child anxiety and OCD in the last 15 years, including the Child and Adolescent Multimodal Study (CAMS; Walkup et al., 2008), Pediatric OCD Treatment Study (POTS II; Franklin et al. 2011), and Family-based Treatment of Early Childhood OCD (POTS Jr.; Freeman et al., 2014) trials.
She is author of numerous research articles and chapters, and co-author with Dr. Philip Kendall of, The CAT Project, a therapist manual for the cognitive-behavioral treatment of anxious adolescents, Camp Cope-A-Lot, the first empirically-supported computer-based treatment for anxious youth, and CBT4CBT: Computer-based training for Cognitive-Behavioral Therapy for anxious youth, a computer-based training program for professionals interested in becoming proficient in CBT for childhood anxiety disorders. She has also recently co-authored a website and computer program called Child Anxiety Tales for parents of anxious youth at www.copingcatparents.com. She also conducts CE (continuing education) workshops and trainings for a wide range of professionals and routinely presents at national scientific meetings and conferences.

Dr. Khanna completed her doctoral degree at Temple University under the mentorship of Dr. Philip Kendall, clinical internship at UCLA under the direction of Dr. John Piacentini, and NIH-sponsored fellowship at Columbia University, College of Physicians & Surgeons, under the direction of Dr. Anne Marie Albano.

New Patients queries: Dr. Khanna is currently not accepting new patients.

Existing Patients: to schedule, reschedule, or cancel an appointment with Dr. Khanna, please visit the scheduling platform on my website: www.ocdandanxietyinstitute.com

Visit www.ocdandanxietyinstitute.com to learn more about Dr. Khanna.