Carrie L. Potoff, MSW, LCSW
484.530.0778, extension 5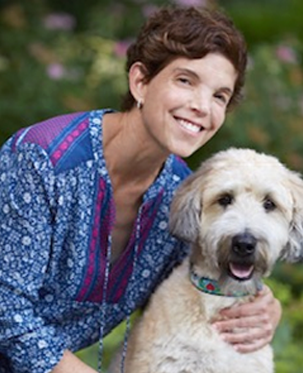 Carrie Potoff is a Licensed Clinical Social Worker who joined the Center in 2017. Before relocating to the Philadelphia area, she was a clinician at Yale University in the Department of Psychiatry. While at Yale, Carrie was involved with various State funded clinical and research studies focusing on children/families involved in the legal system. She also had a small private practice on the Connecticut shoreline working with children and adolescents experiencing various forms of anxiety and mood disorders.
Carrie is a Certified Cognitive Behavioral Therapist through the Academy of Cognitive Therapy (ACT), with extensive training through the Beck Institute. Along with CBT, Carrie incorporates mindfulness/meditation and exposure response prevention (ERP) into her treatment planning. Her client population consists of children, teens and young adults experiencing the following:
Generalized Anxiety
Obsessive Compulsive Disorder
Depression
Separation Anxiety
Social Anxiety
Panic Disorder
Specific Phobias
Perfectionism
Tic Disorders
She also has a vested interest children/adolescents involved in highly competitive sports, as well as kids managing co-morbid medical conditions such as inflammatory bowel diseases and various childhood cancers.
Carrie earned her Masters of Social Work (MSW) degree from the University of Michigan in Ann Arbor, MI. Following her graduate training in psycho-oncology at the Children's Hospital in Detroit, Michigan, she was an inpatient clinician at Georgetown University Hospital where she provided intensive inpatient and outpatient psychotherapy for children diagnosed with chronic illnesses who oftentimes struggled with anxiety and/or depression.
In utilizing an evidenced-based, holistic, collaborative approach, Carrie has assisted clients and their families set and achieve short and long term goals, develop effective coping skills, build confidence and self esteem, manage stress, create and nurture positive relationships, as well as regulate mood and overcome annoyingly troublesome anxiety. During your treatment (if you like dogs), you may even see Carrie's best buddy Henry from time to time who is currently training to become a certified therapy dog!
Please email Carrie at carrie@kidsluvcbt.com for further information or to request an appointment.